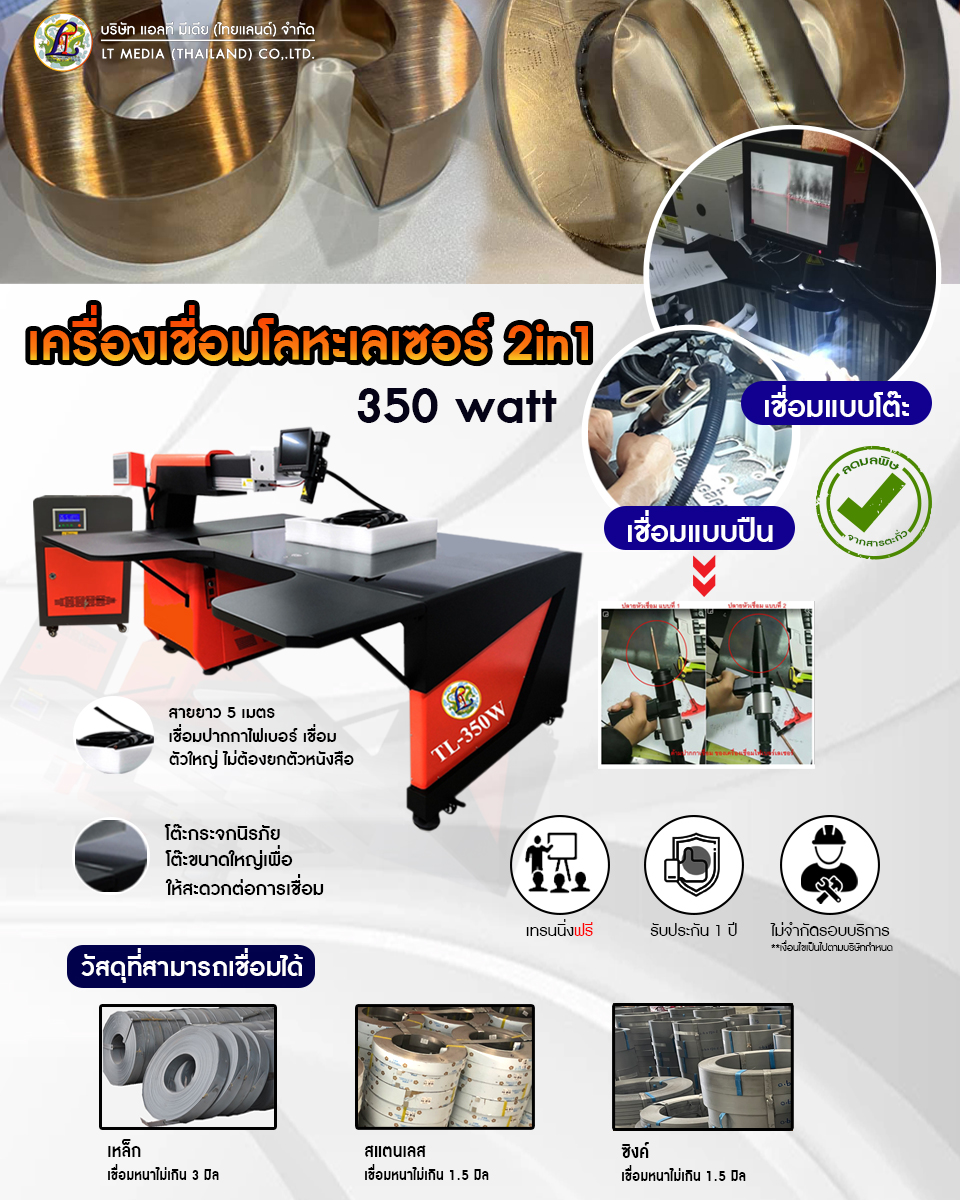 Fiber Laser Welding Machine Model 2 in1 350w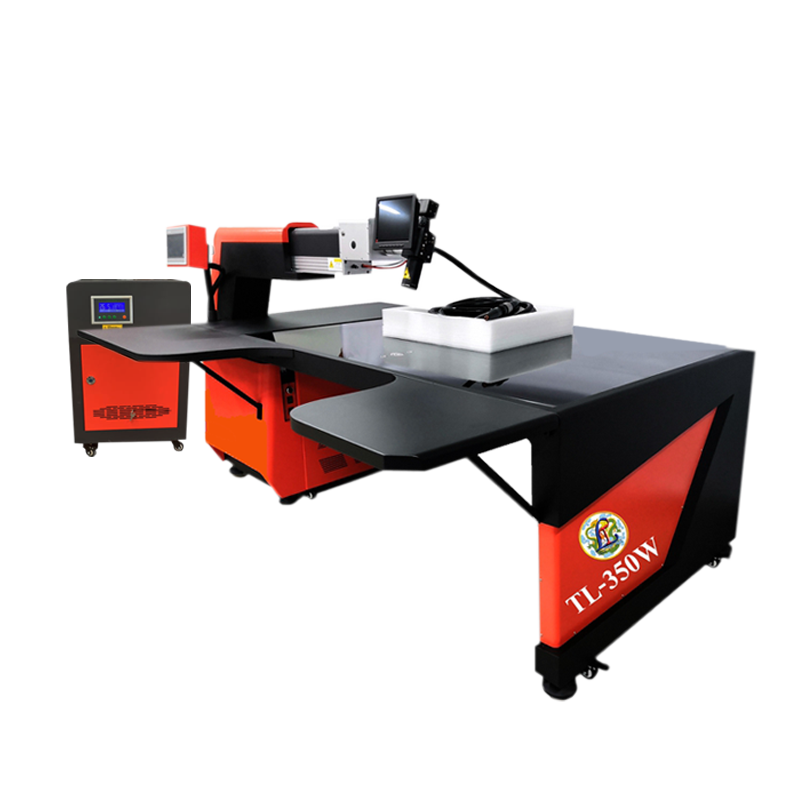 Metal FiberGlass Welding Machine The LT brand is resistant to use because it has a strong structure with a large cooling system, so it can work continuously. This welding machine has two systems: the welding pen handle and the camera-based welding machine. The price of this metal welding machine can be asked to the sales department. We provide after-sales service with a team of experts.
TECHNICAL PARAMETER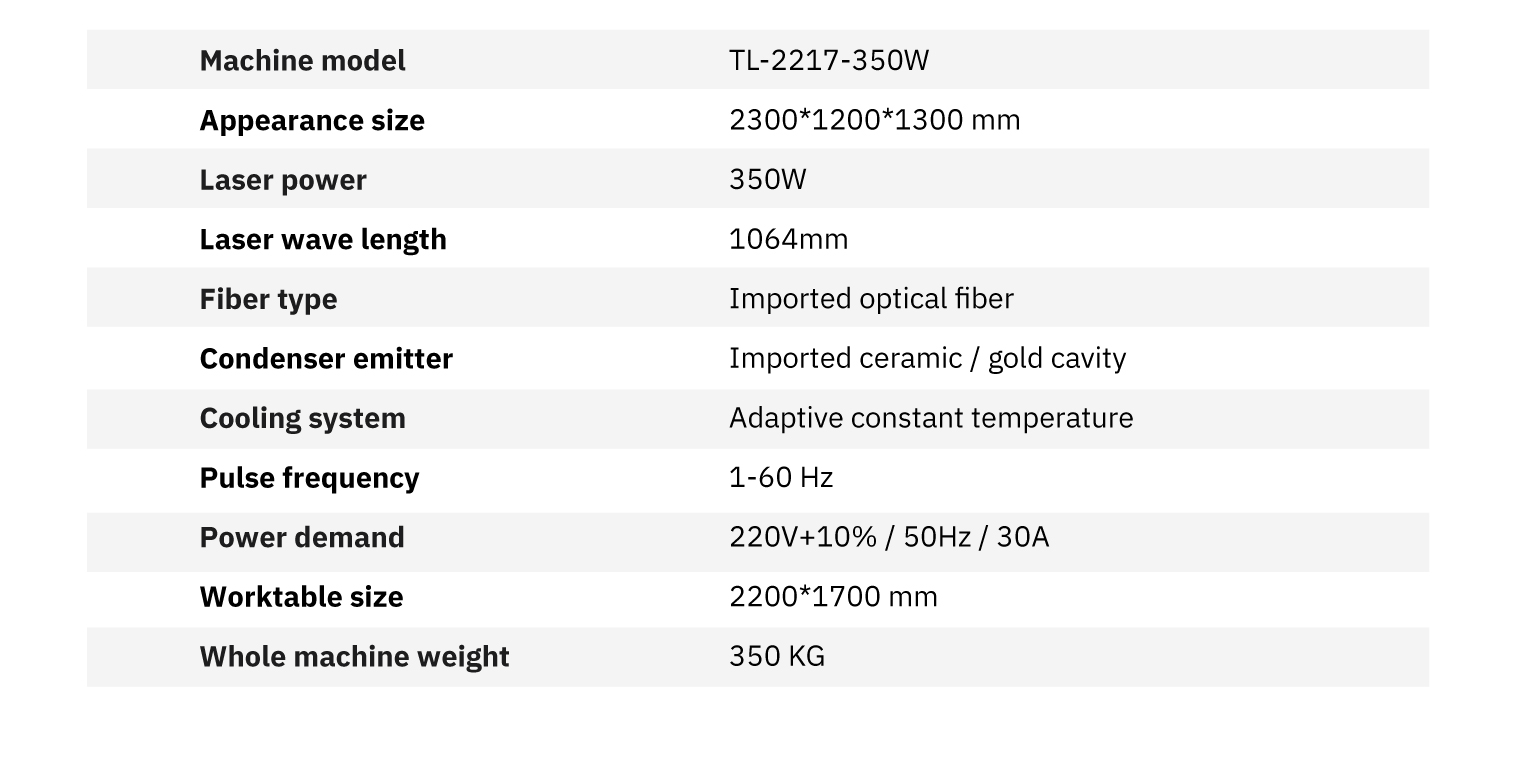 WELDING WORK EXAMPLE
Metal Tamper The machine has two systems: screen welding and pen gun welding. Supports a wide range of materials such as wastaine les sheets. Zinc sheet sync sheet is suitable for use in the field of signage industry such as billboards, logo signs, light box signs, storefront signs, food menu signs, light letters, metal letters, metal letter signs, letter signs.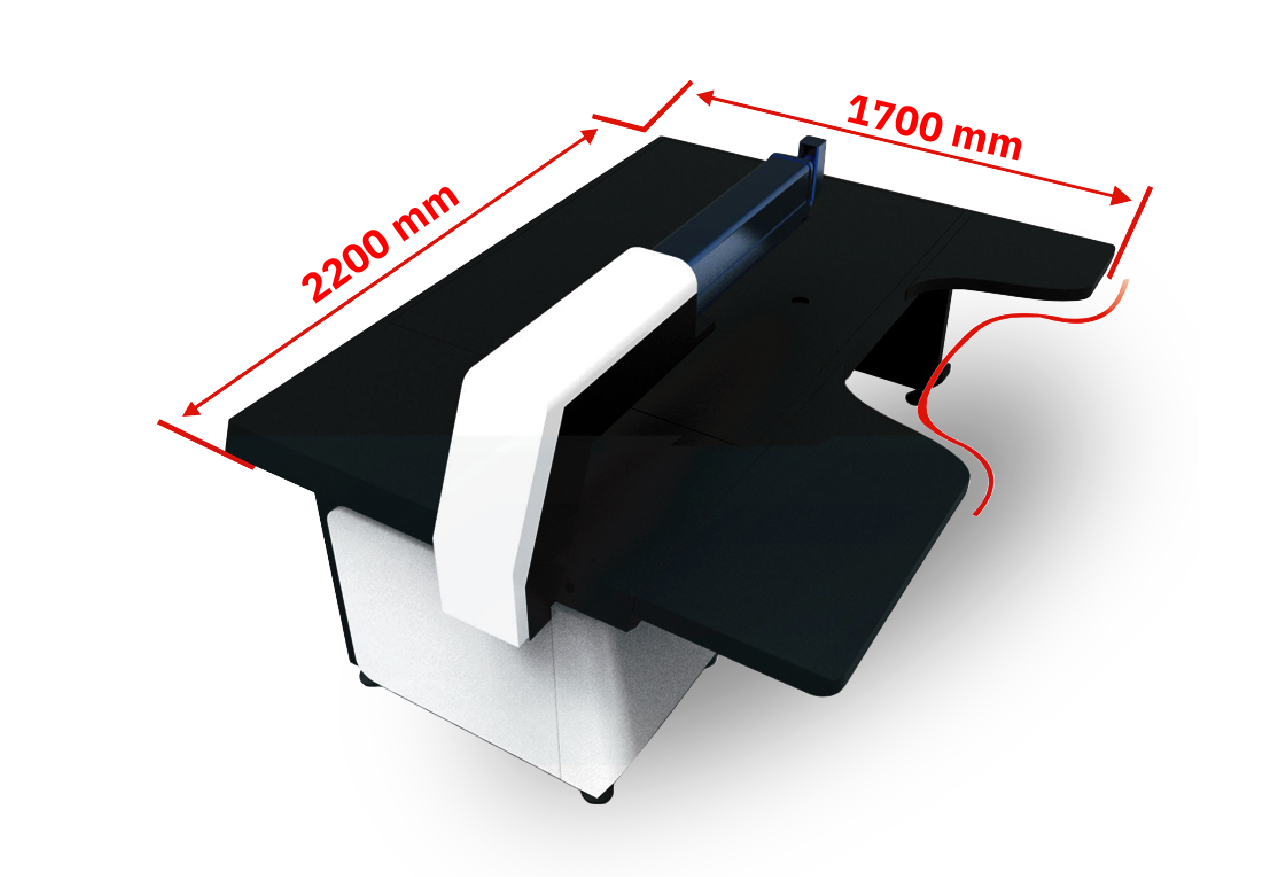 Size of top machine
2 systems
Tabletop welding: For smaller workpieces Weld corners in




Pen tip welding: For large or heavy workpieces, both inner and outer corners can be welded.




The sturdy construction is designed to keep the machine and the table separate (non-welded) to make the focus point set easy. Replacing the tabletop welding system with the tip of the welding pen does not require setting or defining. Automatic work machine , desk size, tempered glass table is strong, big table to provide testimony.
Easier welding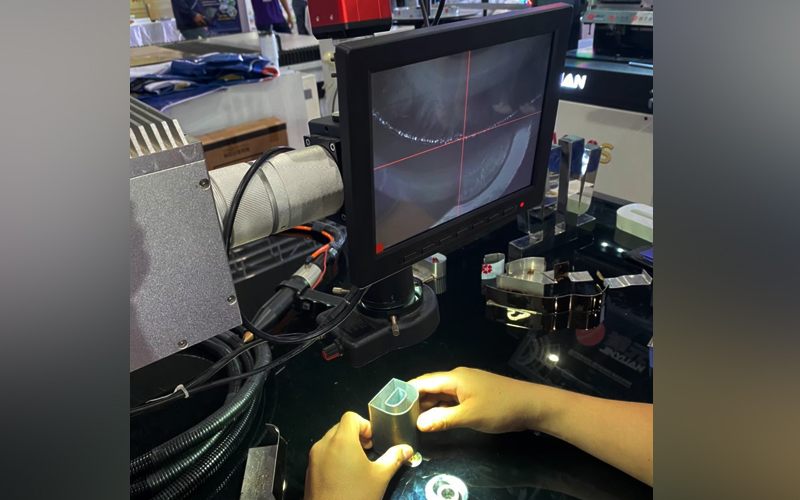 High Contrast LCD Display Can be welded and viewed through the screen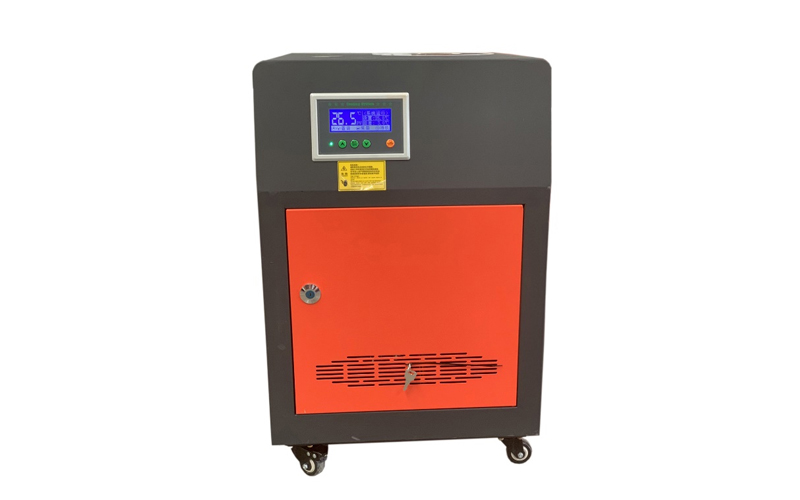 Air cooling system is a water cooler system through an automatic chiller that allows long welding and continuous light firing. Coolant Circulating System Filtered to keep the water in the system clean, safe, long lasting.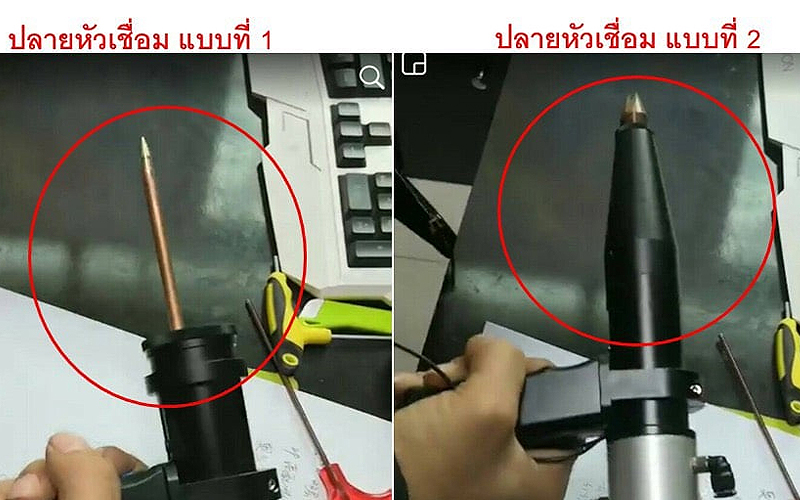 There are 2 types of welding nibs.
Can be chosen according to the aptitude of the workpiece. 5 meters long welding cable The welding pen tip has a safety system, anti-pulling, uses a strong metal casing. Pen tip cooling system Adherent welding can easily shoot thick, firmly attached and smaller or larger text because the welding pen has sharp and small ends, suitable for all types of welding.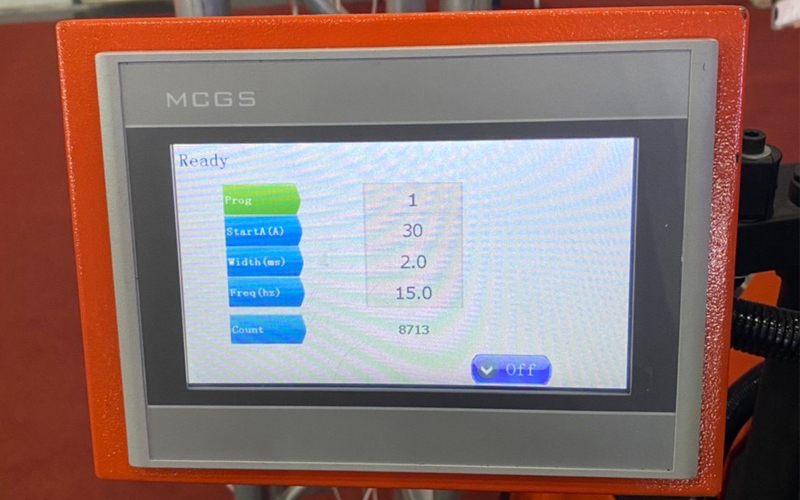 Shut down/shut down High definition touch control monitor The reinforced welding stand reduces friction and rotates with the moving time of the welding point with a high contrast LCD display.


Sample Workpieces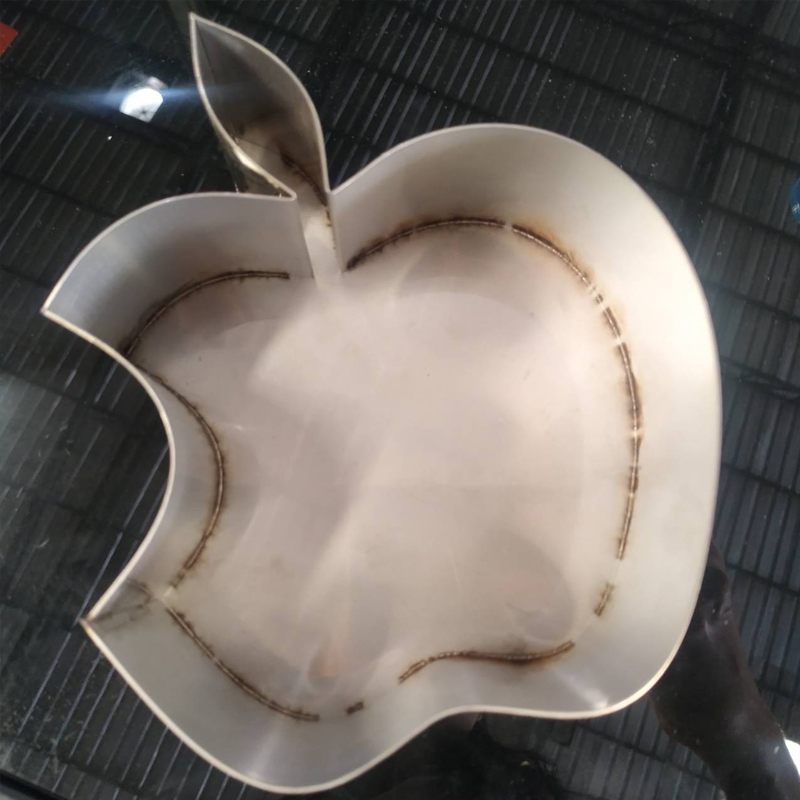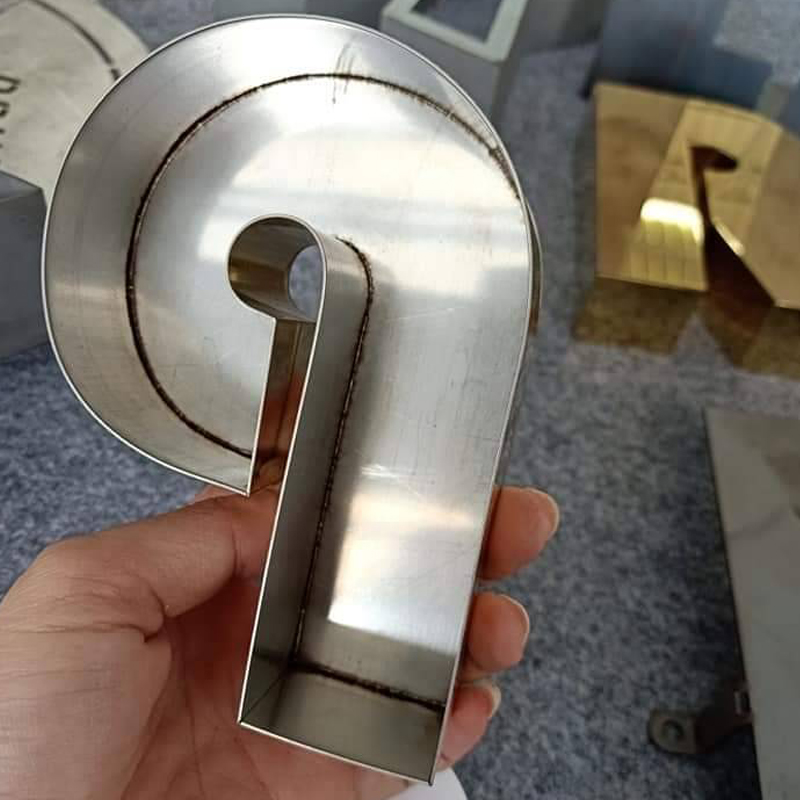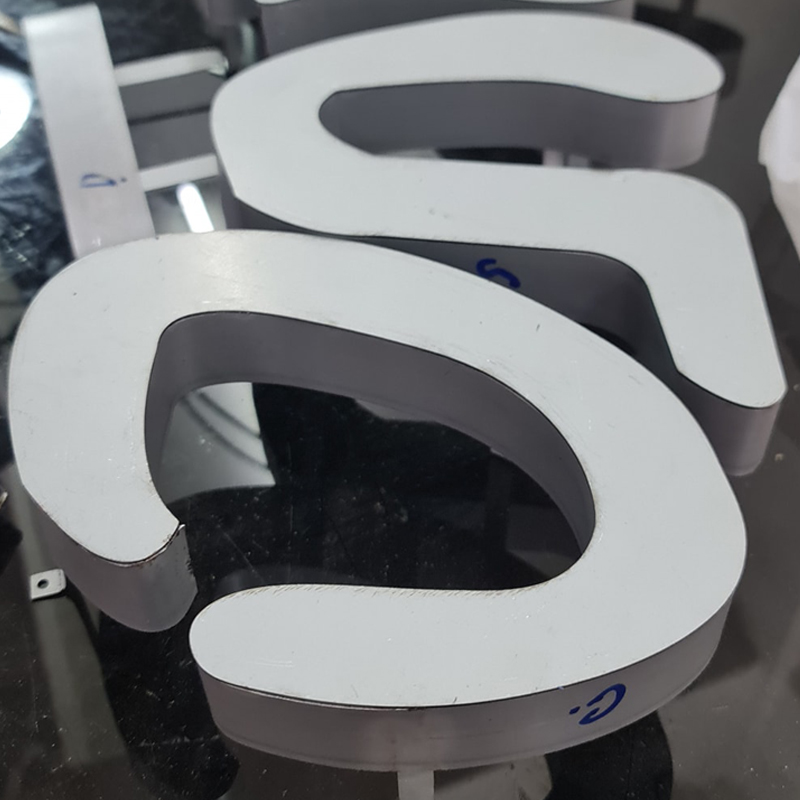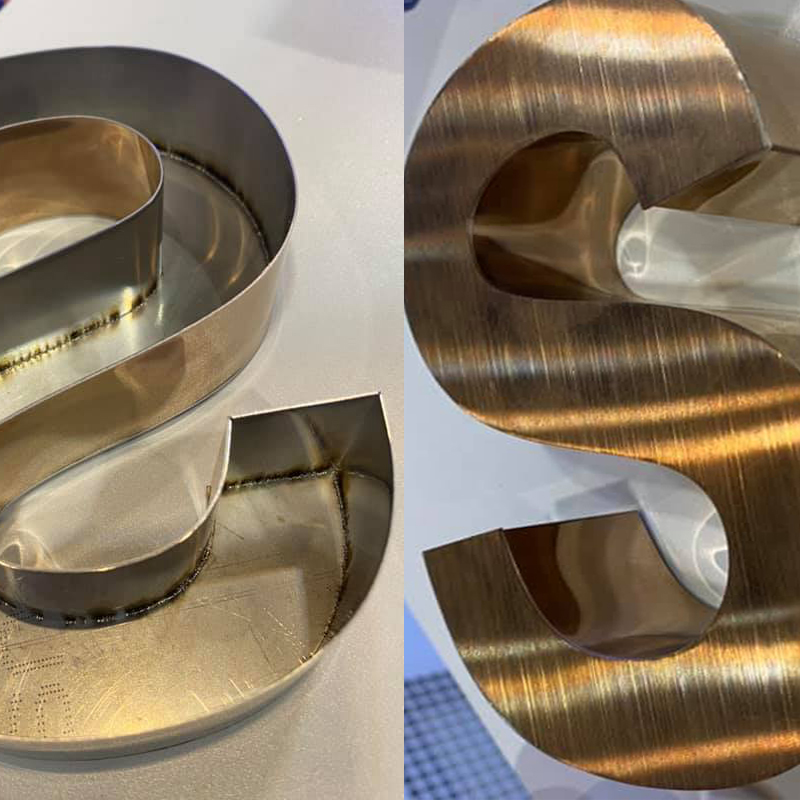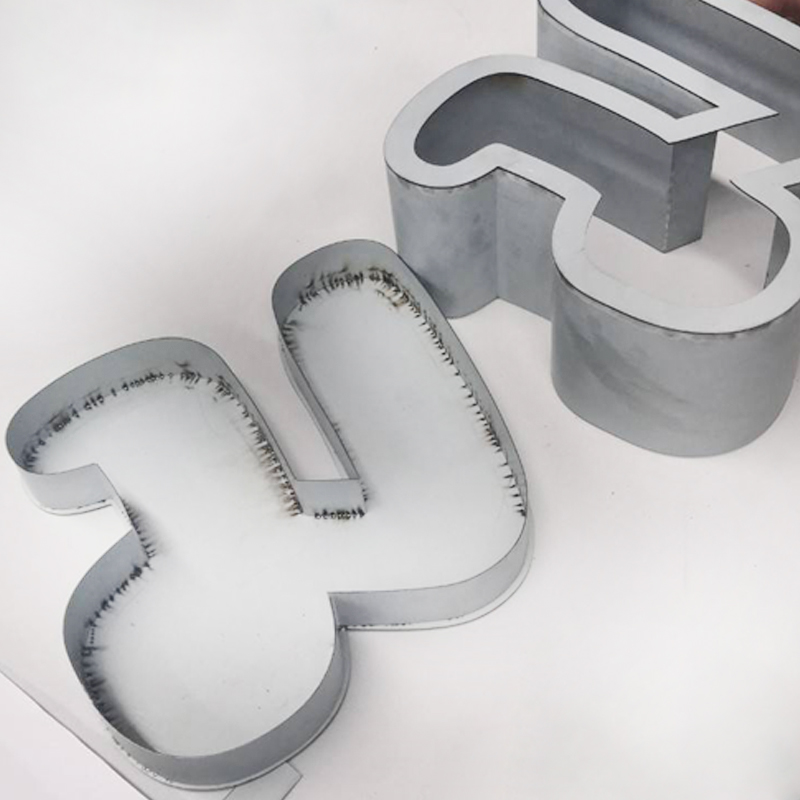 Working Sample Video